Some things are worth keeping. Some guys are keepers.
Dina Paxson has a few days before going back to work as activities director on a cruise ship to straighten out a billing snafu at the storage facility. A year ago, her calm head during a crisis on her ship put her marriage onto the rocks while making her a media darling and hanging her with the nickname the Angel of the Riva Amore. She wishes the whole thing would just go away.
Officer Paul Hanover is baby-sitting the storage facility for his mother when Dina comes in. She's a little odd, but in a way that makes him want to know more. Too bad his need to know conflicts with her desire to be a little more anonymous.
Amazon : Barnes & Noble : GooglePlay : iTunes : Kobo
When Ella starts at her new college in Chicago, she never expects her morning shower song to be interrupted by a luscious male voice from over the wall. Her solo is turned into a duet that has her questioning everything about her current life and relationship. Can the voice of one mysterious man redefine her future or will she once again let fear win, and remain in her secure bubble of safety?
Rachel is not interested in another relationship, happily divorced; she's a stronger woman, closer to God and does not want a repeat of the life she left behind. But David wants more, making Rachel question her faith and her carefully ordered emotions. They are good friends, so why complicate things?
But soon, she discovers there is more to David than he has initially let on, giving her confirmation of what she has always known—men can't be trusted, it was a lesson she'd learnt the hard way and she wondered why God would want her to endure that again.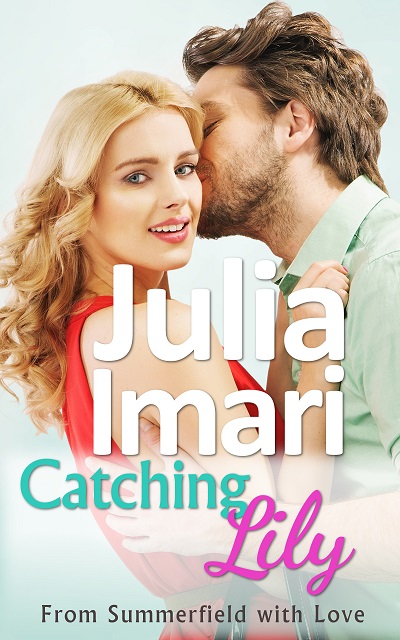 In a charming Massachusetts town, Lily Perfect, a budding, savvy entrepreneur has her sights set on running her own boutique filled with handmade creations. The last thing she wants is the complication of a man. But just when her business begins attracting attention, a dangerously handsome, sexy, and mysterious man strides into her shop and turns her life upside down.
Alan Perry isn't fooled by Lily's apparent disinterest. He knows there's more to her than just her handbags. She has secrets, and he's determined to reveal them…before she can reveal his. Little does Alan know, he may have just met his match.
Amazon : Barnes & Noble : GooglePlay :  iTunes : Kobo
Tariq has a photographic memory but can't remember the story he told his wife about the night he fell in love with her. She's given him one week to recall the story, or she's filing for divorce.
Amazon : Barnes & Noble : iTunes : Kobo
A 6.3 magnitude earthquake rocks Christchurch, New Zealand. Sian Bennett was there, along with her husband and baby son. Two years later, Luke Lancaster moves into the derelict lakeside cottage beyond the trees. What begins as a fragile friendship leads to a much deeper connection, in which truth, lies, love and pain are intimately bound.
Can a brother from another planet find love?
Homer is a space alien who's built the XM-14, a humanoid robot designed to save trapped miners. All he wants is to finish his project and return to his planet. Unfortunately, his technology has been co-opted to develop Build a Mate, the country's hottest Christmas present. The face he used for XM-14 and that was also used for Build a Mate belongs to Jasmine, a small town girl. When she bursts into his office demanding her face back, will they discover a love that spans the galaxy?
What happens when a matchmaking witch sets her sights on pairing up a love-burned bartender and the adorable new librarian in town? Can she get them to share one perfect kiss before midnight strikes on Valentine's? Welcome to Timber Falls…where small town romance is sweet with a kiss of heat and a little twist of magic!
Amazon : Barnes & Noble : GooglePlay :  iTunes : Kobo